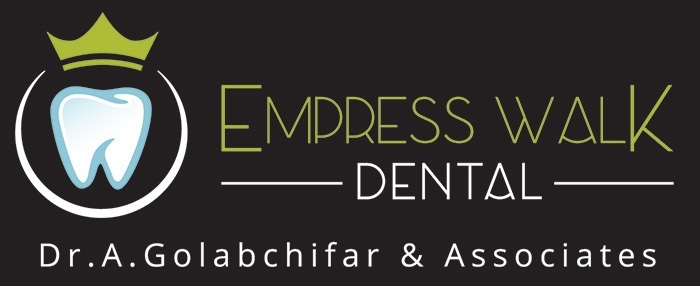 North York
Empress Walk Dental
5095 Yonge St, Unit A1
North York, ON M2N 6Z4
(416) 250-8000
---
Advantages of Dental Implants
Dental implant surgeries in Toronto, ON, are becoming increasingly popular these days. Whether you want to improve your appearance or you need to improve your oral health, dental implants can have a tremendous positive effect on both of these aspects and more.
Here are a few advantages that dental implants can provide:
Improves your appearance:
The appearance of your teeth has a profound effect on people and the way they smile. Having less-than-perfect teeth often leads to people smiling less or trying to hide their teeth whenever they do smile in public.Getting dental implants can immediately solve this problem as they can transform even the most unsightly teeth and help boost a person's self-confidence. Dental implants will blend in with your natural teeth and match their color tone or can even replace your whole set of teeth and give you that truly perfect smile.
Improves your speech:
Teeth play an important role in how you eat and talk. But if you are missing teeth, your jaw and they way you speak will be impacted. It is common for people to worry about their missing teeth, but the benefits of getting dental implants are undeniable.Dental implants can improve the architecture of your mouth with permanent, sturdy replacements which affect the flow of air and your tongue which influence the sound of your voice and how clearly you speak.
Improves your comfort:
Beyond helping you achieve that movie star smile, dental implants can greatly improve the way you chew food. If you've ever had missing or damaged teeth, you probably know how difficult and uncomfortable eating can be.Fortunately, dental implants are rock-solid and feel 100% natural which will give you the confidence to chew without feeling pain and discomfort so you can finally be able to enjoy your meals.
Boosts your self-esteem:
Being able to smile in public without the need to cover your mouth or look away from people can have a tremendous impact with how you socialize with people. Not only does this increase your chance to network with people who can potentially boost your professional career, but your quality of life will also be improved on a personal level.
Improves your oral health:
Not many people realize that they way you chew food is almost as important as what you actually eat. People who suffer from badly formed or damaged teeth tend to chew less and in some cases they try to avoid eating altogether as much as possible.Dental implants allow you to enjoy food by enabling you to chew thoroughly so you don't stress about trying to swallow food as fast as you can. In addition, not only will you not have to worry about dental implants degrading as fast as natural teeth do, but they are make brushing your teeth remarkably better as well.
These are just some of the reasons why dental implant surgeries are so popular these days. The surgery itself is relatively painless and is becoming more affordable thanks to the advances of science and technology.
Talk to your dentist today about how dental implants can benefit your particular situation.