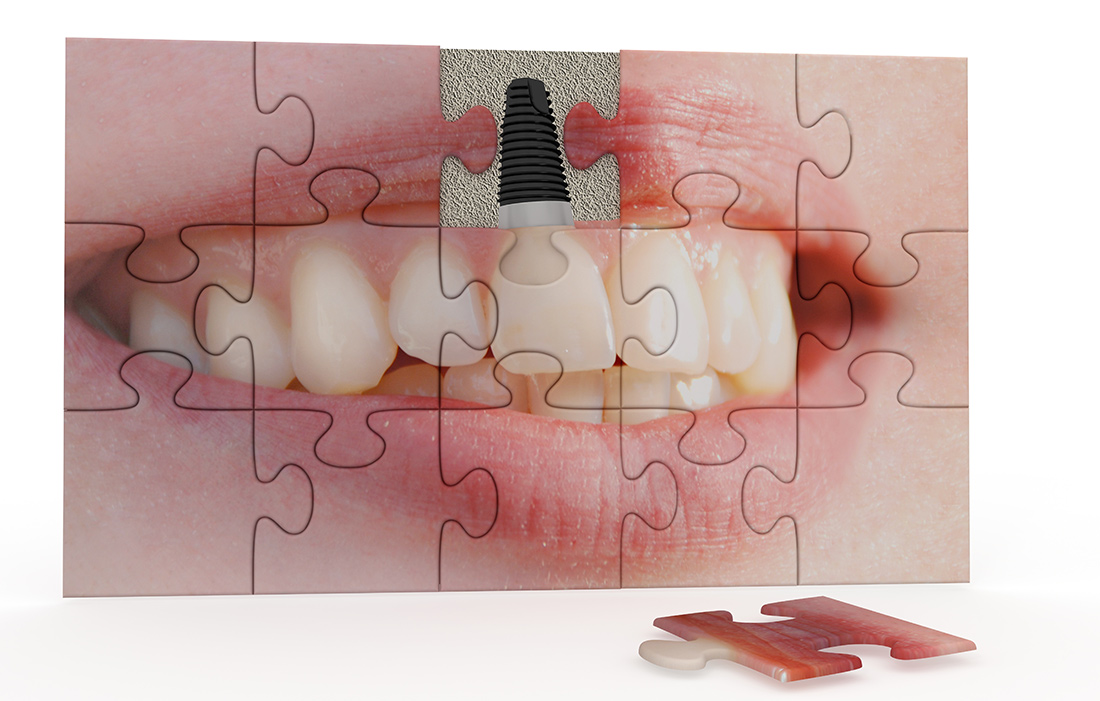 Sometimes it can seem that getting a tooth pulled is the quickest solution to all of your problems. If you've had a bad toothache, abscess, or broken your tooth in a softball game, an extraction is one of the fastest ways to get you out of pain. Unfortunately, tooth loss can also have long-lasting implications when it comes to the rest of your smile.
A Change in Tooth Alignment
When you have a set of books sitting on the shelf, but take one off, what happens? It's likely to be just a matter of time before the other neatly arranged books tilt inward, and it's not just one: it's all of them. Now let's say you have a set of books sitting on top of that set, what would happen? They would become crooked as well.
The same happens to your teeth.
After a tooth is lost or removed, the bone around it begins to resorb or "shrink." The neighbouring tooth also loses its placeholder. As such, it tilts inward and starts a chain reaction. Our bodies are designed in such a way that even the opposing teeth will "super erupt" to find a biting partner, after a tooth is lost.
CONCERNS RELATED TO ALIGNMENT DIFFERENCES
What if the aesthetics of crooked teeth doesn't bother you? This may seem like a personal decision, but it's important to note that misaligned or crooked teeth will also increase your risk of:
Developing TMJ disorders, due to changes in your bite relationship
Suffering from worn down or chipped enamel, because your teeth are not chewing together efficiently
Periodontal disease, due to bacterial plaque lodging in areas that are harder to clean
THE BEST WAY TO AVOID PROBLEMS CAUSED BY MISSING TEETH
If you've recently lost a tooth or plan to have one extracted, replacing it as soon as possible is the only assurance of avoiding these common complications. Dental implants are one of the best options, as they mimic the function of a natural tooth but do not require the adjustment or altering of neighbouring teeth. Plus, they're easy to care for on a routine basis.
Are you considering dental implants? Call Empress Walk Dental today!