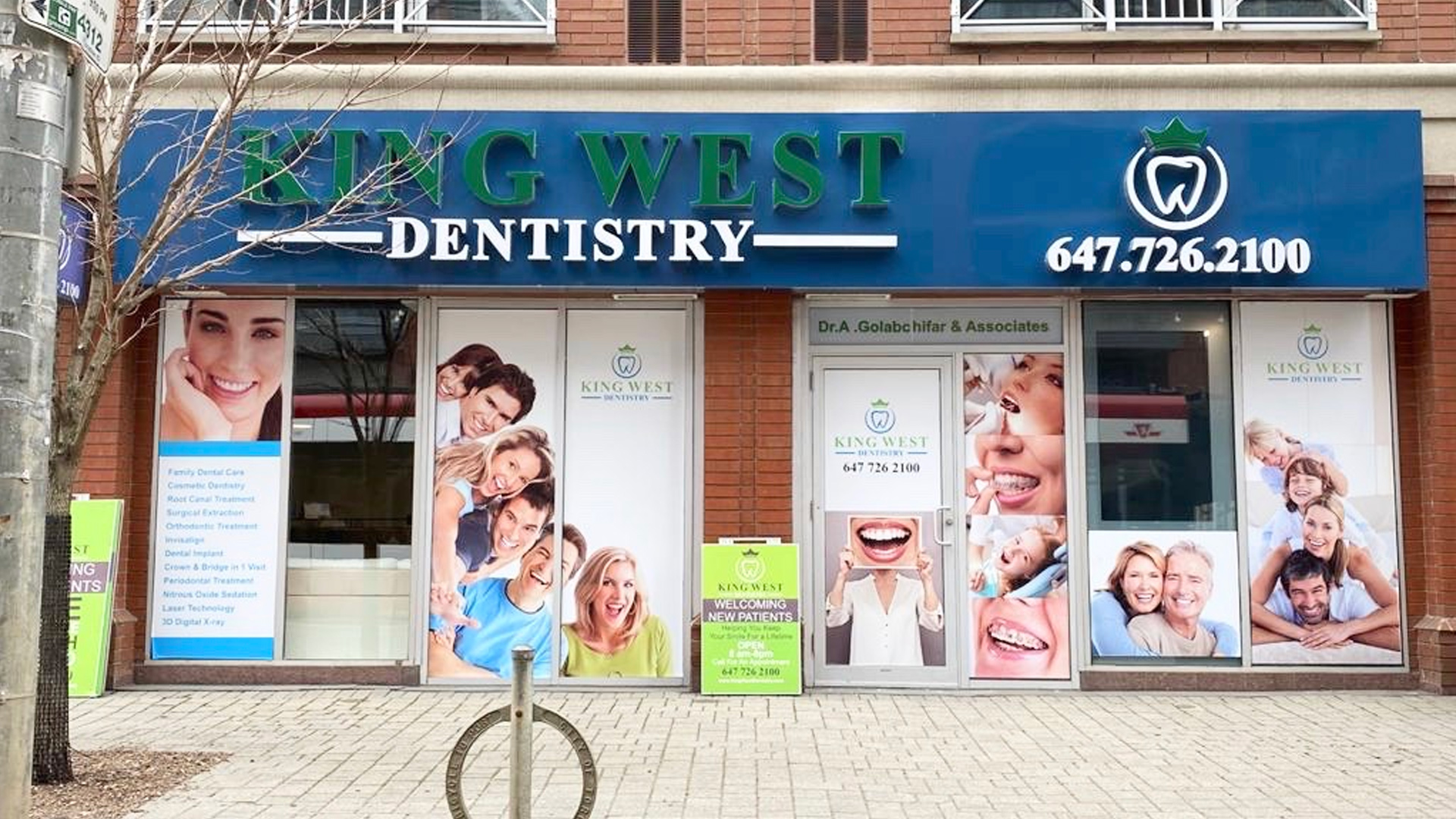 Dr. A. Golabchifar & Associates are proud to announce the addition of their new second location, King West Dentistry, in the heart of Downtown Toronto in the neighborhood of prime King West. The new state-of-the-art clinic will provide comprehensive oral care to residents of Toronto and will give our GTA patients the option to choose whichever location is most convenient for them.
STATE OF THE ART SPECIALTY SERVICES
The new practice provides a patient-centric approach, offering a wide range of specialty services under one roof, such as:
Dental Implants
Veneers
Oral & Laser surgery
Orthodontics
Invisalign
Periodontics
Hygiene
Emergency Dental Procedures
King West Dentistry is also equipped with the latest technologies such as CEREC, Laser, and the Calamus 3D Obturation System so that patients are provided with the best and most efficient type of dental treatment.
28 YEARS AS A DENTIST
Dr. A. Golabchifar has over 28 years of experience providing leading dental care to his patients and building a dental practice that is primarily focused on promoting healthy dental care. He has performed over 6,000 Orthodontic procedures and has helped his patients improve the health and aesthetic look of their teeth and smiles.
We have also refreshed our Facebook page and Instagram, as well as added a Twitter page. We hope these pages will be a resource for you, offering useful content including:.
You can also request an appointment from the website – even if our office has closed for the day.
We hope you will enjoy the updates we share and find them useful. And we look forward to seeing you at your next visit. Keep smiling!